Testimonials
Finally a South African bamboo toothbrush!
I feel like I am actually making a difference by using this brush instead of a plastic one.
This one feels even better than my previous bamboo toothbrush. I love my Simply Bamboo brush!
Key Features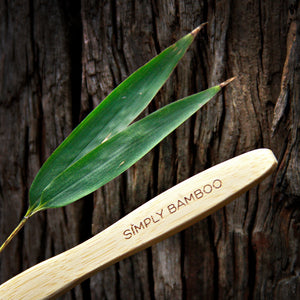 100% Biodegradable Handle
Our brush handles are naturally antibacterial, water-resistant, 100% biodegradable with a sleek and high quality, ergonomic design.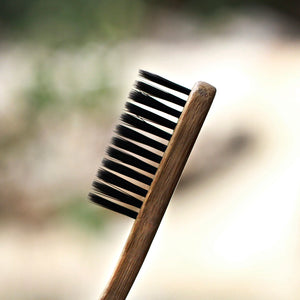 Fine Charcoal Bristles
Our charcoal-infused nylon bristles come in soft and medium and are BPA-free. The slim-tip bristles enable more gentle, comfortable and effective cleaning between your teeth.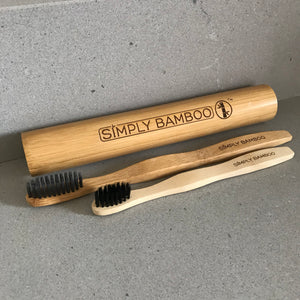 Adult and Child sizes
We offer both adult-sized (19cm) and child-sized (14cm) toothbrushes. Both are light and robust. Our adult brush includes 12 rows of bristles for enhanced cleaning.
Our Partners